Thai Translation Service USA

Thai > English   /   English > Thai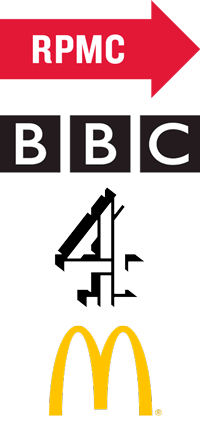 A specialist, highly experienced and reliable Thai translation service. We help companies and individuals develop Thai language skills as well as break down cultural barriers and have gained a reputation as a leading Thai Language service provider.
✓  Certified Certificates from $60 (Marriage, Birth & Divorce)
✓  General documents, letters, emails, tattoos
✓  Legal, Business, Technical, Scientific, Medical, Software, Websites
✓  Guarantee to beat any quote!
✓  Fast 24 hour service available
The fastest way to get a quote is to complete the form below
Certificates : Certified translations can be ordered and paid for online below. A certified translation will be completed within the quoted timeframe and then returned to you by next day delivery.
Other : For all other translation requirements please complete the form below and provide as much information as possible for a fast and competitive quote
About Us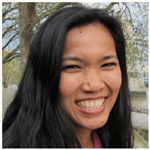 With a full range of dedicated Thai language services including translation, interpreting, language and culture training as well as proof reading and a bespoke support service we pride ourselves in providing the best customer experience, delivering results on time, quality and value for money.
Translating and interpreting between Thai and English requires experience and in-depth knowledge of both languages. Our large team work in many different professional fields, such as medical, law, science, marketing and travel services. As a result, we have great knowledge in many different professional areas and so we are able to translate anything from complex medical documents or a quote for a tattoo.
Our head translator, Jiab, has been translating between Thai and English since 2005 in which time she has completed thousands of translations for individuals, companies, language service providers and government organisations.
Enquiries : If you have any questions please email us on [email protected] and we will get back to you as soon as possible.
Further Information
How much does it cost? The complexity and requirements for every translation are different, therefore, to provide an accurate and competitive quote, we prefer to assess each job individually. The subject, deadline, size and frequency of your translation will effect the price. Please provide us with the details of your translation requirements and we will confirm a quote as soon as possible.
Certificates : Most standard certificates such as marriage, birth, name change documents etc. can be translated within 7 days for $60. We also offer a fast 24 hour service for $90. We will need to see the certificate to confirm it is standard so please scan and send us your documents using the above form. We will also require the English or Thai spelling of individuals names within the documents as spelt on official identification documents e.g. Passport, ID card or Driving License.
Certified Translations : Our translator will certify translations of official documents and certificates. Certified translations are stamped and signed by the translator to confirm accuracy. Official documents (marriage, birth, name change certificates etc) will be certified and a signed copy sent to the client.
What is Legalisation? : Legalisation is sometimes required when you submit a certified translation of an official document for an official purpose (e.g. visa applications). The only authority allowed to legalise a document is the government so the Legalisation is a two part process. 1. Your translator will certify a translation to confirm it is correct. 2. A Royal Thai Embassy or Consulate can legalise a certified translation.