Upper Intermediate Thai
Reading, Writing & Advanced Grammar
Note; Please enquire before signing up to learn at this level to ensure we can best support your individual learning requirements and provide a suitable teacher in your location.
Course Aims : The course aims to help you to practise reading and understand different types of speech with short stories. Practise to summarize the idea of a story as well as learning the syntax. Your teacher will correct your pronunciation during your lesson and would mostly speak Thai with you to practice conversation skills.
Materials : You will receive 3 stages of materials which are used as a guide; they consist of short stories, explanations, grammar and lots more to make sure you get the most out of your lessons with as little or as much structure as you require.
As an upper-intermediate learner, there will be gaps in your knowledge. Therefore, if you would like to emphasise on learning a particular subject, you should work with your teacher to develop specific skills and provide your own supplemental learning materials.
The Upper-Intermediate course we provide has been developed for many different types of learners and aims to provide a guide to develop fluency in speaking, listening, reading and writing. We provide materials to cover many aspects of learning Thai, however, there are many different paths to follow at this level. Therefore, the materials we provide may just be used as a reference and you may need to work with your teacher to learn materials to suit your individual learning style, aims and interests.
You are therefore expected to do your own research, provide extra supplemental materials and self learning to compliment your tuition.
Who is it for? Suitable for students who can already speak, read and write Thai. The materials focus on progression of your language skills and fill in any knowledge gaps.
- View Preface : Here
- View Consonant Worksheet : Here
- View Example Short Story Here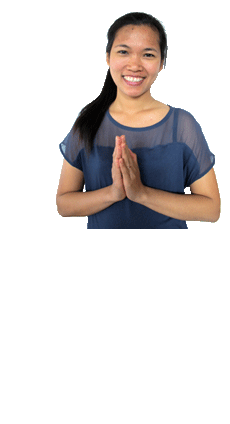 Teachers : Learn in person or online with any of our trained freelance Thai teachers.
When : Arrange lessons at times to suit you
Duration : No limit. Learn for as long as you need to complete the course (average duration 30-40 hours)
How Much Does It Cost?
1. Registration Fees
For Lifetime Access to; Learning Materials, Trained Teachers & Support Services (one off payment to Thai Style)
- 1 student: 3,900 THB
- 2 students : 3,400 THB per person
- 3 students : 2,933 THB per person
- 4 students : 2,500 THB per person
Note : The above discounts are provided when you register at the same time with a friend. If you register together, you will get the discounted registration and can attend private classes (1:1) or private group classes.
2. Tuition Fees
Tuition fees are based on the teachers location because living expenses and wages differ from country to country.
After registration, tuition fees are paid directly to your teacher. Unlike most other schools, we do not take any commission out of teacher tuition fees, providing you more flexible and affordable classes.
3. Travel Expenses
The cost for a teacher to travel to your location will depend on many factors; distance, mode of transport, frequency of lessons and peak travel times need to be taken into account. You can discuss a reasonable travel expense directly with your teacher after registration.
For example, the average cost for travel during rush hour in Bangkok may be between 50 - 150 THB. Other locations may vary in cost. Please enquire if you would like a quote for travel expenses before you register.
4. Workbooks
When you sign up to learn a Thai Style course you can download and print the learning materials by yourself via your Student Hub Page. If you want to save on printing costs you can purchase the workbooks (colour A4 size). Workbooks cost 500 THB each. There is 1 workbook for Short Thai course.
Postage - Workbooks are dispatched from our Bangkok or UK offices. Domestic postage in Thailand and the UK is free. International postage outside Thailand or the UK will cost 1,000 THB per order.
"I've really enjoyed my training with Thai Style to date. The course units are very well designed and help me to progress with a clear strategy for improving my knowledge and understanding of Thai. My teacher, Kruu Oh, is a fantastic teacher! She is very professional, speaks perfect English and is very approachable. Kruu Oh can explain the complexities of the Thai language in a very easy to understand manner – she is an asset to Thai Style!" Paul, Belfast, 2012
We have made it as easy as possible to get started and learn with any Thai Style teacher. After you sign up online you will receive login details and teacher contact information via email so you can access the learning materials and contact your teacher to arrange a free trial lesson. You can then start learning and we are here to support you throughout your learning experience.
We love Thai language, we want to help you learn. Please feel free to contact us if you have any questions.