Thailand
Learn Thai in Thailand
Private tuition at your home / office
Welcome to Thai Style Language!
Leaders in private Thai language tuition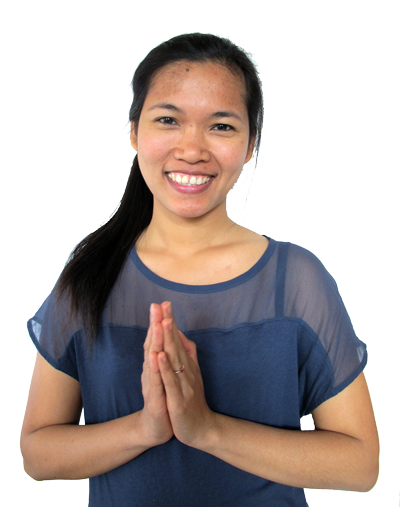 Introduction : Sa-Wud-Dee Ka, We specialise in teaching Thai and support a huge team of local teachers and modern learning materials. If you are serious about learning Thai, you have come to the right place. We have a real passion for teaching and provide a great system to support you throughout your learning experience. We're here to help so if after reading through our website you have any further questions please contact us anytime.
Let's keep this simple; If you learn Thai language with native Thai speakers, you'll learn quickly and accurately.
Why Are We Different? - Click Here For An Overview

Here are just a few of the reasons why we are very different from any other Thai language school or online course;

We Support Local Thai Teachers : We provide a base for local Thai teachers to advertise their services. We support some amazing Thai teachers in hundreds of locations across Thailand, the UK, USA, Singapore & Australia. 

You Support Local Thai Teachers : After registration, you pay and support local teachers directly. We do not take any commission out of your tuition fees so teachers earn 100% of the fees you pay them making it cheaper for you to learn and more profitable for teachers. Win Win!

Flexible Lessons: Our system is incomparably flexible because you get access to a huge number of trained teachers. You can change teacher/location anytime, find a teacher to suit your learning/schedule preference, you only pay for the time you learn and you can start/stop anytime.

Structured Learning Materials : A well thought out method is just as important as a good teacher. We have developed our materials from scratch and they are comprehensive, systematic and very easy to follow. Worksheets, Audio, Video, Quizzes, Smart Flash Cards and lots of self study materials are just part of the complete package we provide force to face, online and offline learning.

Lifetime Support : Because every learner is different we are here to support you for as long as it takes you to learn Thai. There is no set duration. The one-off registration provides lifetime access to all new materials, updates, teachers and support services. Learn at a pace to suit you and get the support you need when you need it.

Realistic Learning : After years of development we are realistic in our approach to teaching Thai. We do not provide false promises like "learn to read in 2 weeks". The average learner cannot master Thai script or conversation in 2 weeks – it takes time, effort, a comprehensive method and support. Our approach has been developed to provide you with the resources you need to make learning as easy as possible and in a time frame to suit you. Our solution is flexible, informative and it works…
3 simple steps to start learning with a local Thai teacher
Read more about our learning options, teacher locations and register online to start learning today.
Options & Prices
What do you want to learn? How much does it cost?
Teacher Locations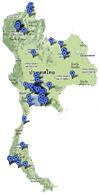 Private tuition with a local freelance Thai language teacher
Register Online

Sign up online and start to learn Thai today
Teacher
Locations
Find a local Thai teacher
Hundreds of Thai teachers trained to help you learn Thai effectively.
Set your location below to view local teachers in your area.
'We Don't Teach Phrases – We Develop Fluency'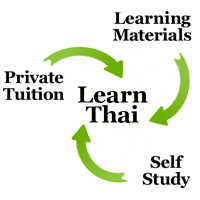 There is no 'one size fits all' method to learn any language. Everyone is an individual so at Thai Style our courses last for as long as it takes you to learn. You are able to focus on what you need to achieve your goals and we are here to support you for as long as you need to learn.
Our team of teachers are experienced, well traveled, educated and dedicated to teaching Thai. We come from many different backgrounds and you can choose to learn with a teacher who's personality matches your own personal interests.
'Bringing together the flexibility of private tuition and the benefits of modern, easy to follow, online learning materials'
If you have any questions about learning Thai and how