Thai Teachers Online
Flexible & Affordable Thai Lessons
Online Thai teachers can do a lot more than just Skype classes. Online teachers can provide support via a number of online applications, so you get the support you need when you need it.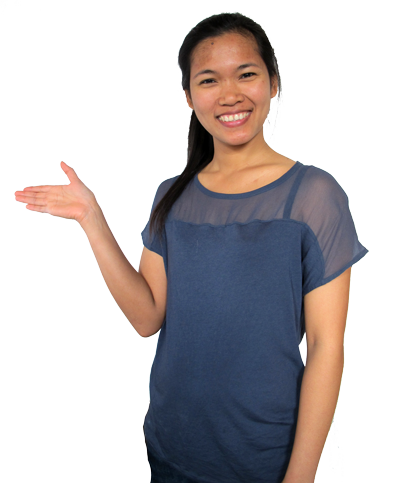 Let's keep this simple; If you learn Thai language and culture with native Thai speakers, you'll learn quickly and accurately.
Learn online with our most experienced teachers!
No limits – Learn as long as you need
Learn online and in person
Access over 1000+ trained teachers

Flexible lessons / Learn anytime
Free Trial lesson with any teacher
Written, audio & video materials

Change teacher / location anytime

Convenient, reliable & affordable

 
Convenient, Flexible & Affordable
Learning online provides the most flexibility and gives you access to our most experienced Thai teachers.
Save money on travel costs and learn at any time to suit you.
Our Team Of Online Teachers :
Below you can view our highly recommended online teachers. We reserve our best teachers for online students so you are guaranteed to learn with an amazing teacher!
Online Teachers in
Thailand
Private Tuition from ฿300 per hour
Online Teachers in the
United Kingdom
Private Tuition from £12 per hour
Online Teachers in the
USA
Private Tuition from $18 (USD) per hour
Online Teachers in
Singapore
Private Tuition from $15 (SGD) per hour
"Globally a great teaching method with a great teachers network. Keep up the good work. I really like the balancing between classes and homework sessions. Homeworks are well designed and well supported by the audio files, they are definitely helping me to remember things I have done during the class" Vianney, Bangkok, 2014
How Does It Work?
Thai Teachers : We have trained hundreds of Thai teachers in locations across Thailand, the UK, USA & Singapore. You can learn in person or online with any teacher and attend flexible private classes at a time to suit you. Flexible learning is an understatement.
Learning Materials : Our materials have been developed from scratch and are informative and very easy to follow. Worksheets, Audio, Video, Quizzes and Flash Cards are among the complete package we have developed to make the learning process simple and practical.
Support : We are here to support you for as long as it takes you to learn Thai. Get lifetime access to all new materials, updates and teachers. Attend consistent lessons and change teacher/location anytime. Learn at a pace to suit you and get the support you need when you need it.

Money Back Guarantee : If within 30 days / after a trial lesson, you feel our system does not work out for any reason and you have not commenced paid for tuition, we offer a 100% money back guarantee on our registration fees.
We understand that every learner is an individual, who has most likely never learnt a second language. Therefore, we are realistic in our approach to teaching Thai. The average person cannot learn to read Thai in 10 hours. Our approach has been setup to provide a flexible and informative solution to learn Thai correctly with structured materials and support from native Thai speakers at a pace to suit you. And it works…
Step 1
Learning Options
What do you want to learn? How much does it cost?
Step 2
Choose a teacher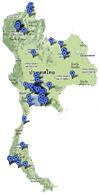 Learn Thai both in person & online with any teacher!
Step 3
Learn Thai

Sign up online and start to learn Thai today
More Teacher Locations:
Learn in person or online - Find a local Thai teacher